My Team
Jon and his team take customer service very seriously. Together, they are committed to providing exceptional customer service to all of their clients.
If you need to schedule an appointment or request any other service, please let them know. They will respond promptly.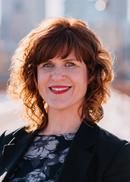 Carrie C Gunderson
Associate Financial Representative
Mobile 612-916-4499

I grew up in the western suburbs and have lived in the Minneapolis area since. Currently I reside in Bloomington, MN. I am a mother of 3 boys ages 12, 10 and 5 and one on the way. Family is very important to me which is why I gravitate towards helping people attain their financial goals and help with their family planning.

My role on the team is to help with any new or current policy questions or information gathering. I assist in opening and servicing new and existing accounts. Please call me with any service needs or questions.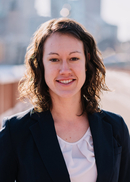 Rachel S Melum
Assistant
Mobile 612-965-6510

From a small town in central Wisconsin, I moved to Minneapolis to attend the University of Minnesota and compete for the Golden Gophers in track and field. Once I obtained my degree in Kinesiology, I followed my passion for track and accepted a Graduate Assistant coaching position with the University of South Alabama's track and field team. I returned to the Minneapolis area shortly after graduating with my Master's in Sport Management. I enjoy coaching, competitive sports, hunting, fishing, puzzles, and puns, but I am at my best when I have a good cup of Joe in my hand and am soaking up the great outdoors.

As a former coach, I desire to help people understand their goals and lay out a plan to reach them. My position on our team is scheduling a time for you to meet with our head coach, Jon Rice, and assisting him in designing your financial plan. I look forward to working with you and helping you achieve your definition of success!